To make your spa business stand out from the throng, you'll need a well-thought-out spa marketing plan. We've compiled a list of 7 spa marketing ideas for 2021 to help you stay on top of the newest marketing trends. You'll discover the greatest spa marketing tips in this post, as well as recommendations on how to use them in your spa business to boost your income and grow your business. Examine these suggestions, talk them over with your team, and be ready to put them into action in your promotions.
1.Get a top-notch website for your business
When it comes to promoting your spa online, having a website is usually an excellent option. If people enjoy what they see about your spa online, they are more inclined to come. If you have a website, you may show off photographs of your lovely spa, offer information about your services and hours of operation, and even address some common questions that your clients may have before calling you. It's crucial to keep in mind that your website is your most effective marketing tool.
Any prospective customer seeking therapy at your office must first be convinced that you are competent and capable of delivering the outcomes they desire. You can greet your clients when they login into your website by customizing it. Try providing a free consultation, displaying successful before and after, and, most importantly, displaying testimonials from satisfied clients who have previously visited your office. Consider including a live chat option for customers who aren't ready to commit to treatment but have concerns about your clinic or rules.
Optimize your website
There are several additional methods to optimize your spa website, including:
• Merging Youtube and video
• Discounts and special deals
• Integration with social media
As most spa websites have a lot of photos and videos, it's critical to make sure they're mobile-friendly. Non-responsive websites will be ranked lower in search engine results, which will result in a decrease in visitors. The percentage of individuals who use their mobile devices to access the internet has increased over time and now stands at 63.4 percent. As a result, having a mobile-friendly website is no longer a choice, but rather a need.
A secure website is also critical. Visitors to your website are more inclined to purchase items online, and an unsecured website will turn them away. You must reassure consumers that their data is safe from malevolent individuals. In terms of traffic and leads, investing in website security certifications will take your spa business to another level.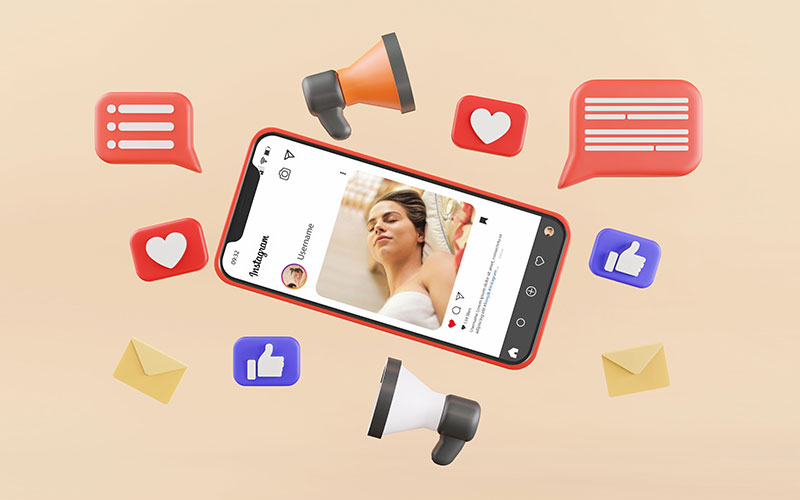 2.Get your spa business on social media
Social media is one of the most significant and powerful avenues for increasing internet presence nowadays. Different sorts of social media platforms are useful for different sorts of businesses since they appeal to different categories of viewers. To build an eye-popping internet presence, spa businesses can use the following social media channels:
Facebook
In today's day and age, Facebook has grown to be a massive online community. In addition, almost every company has a Facebook profile. Make a profile or a page for your spa company if you don't already have one. Post customer reviews and testimonials, advertise any new goods, services, or seasonal deals, and more!
Instagram
In recent years, this platform has gained a lot of traction. Over half of all active Instagram users are under the age of 34. It's a fantastic idea to open an Instagram business account to reach out to this relatively youthful client audience. While Instagram is all about photographs and videos, make sure your feed is visually appealing to your followers and reflects your brand's personality!
Pinterest
Pinterest has returned to its roots as a visual and video-based platform. Pins are posts that appear in relevant search results on search engines and on Pinterest. Make the most of it by adding images of your spa, services, and goods. Keep in mind to highlight the features that will interest visitors and help you build your organization by increasing traffic.
Make use of social media to promote your spa
We've previously discussed the importance of maintaining a social media presence. That, however, is insufficient! To attract new clients, you must market your company on social media.
This is one of the most cost-effective strategies to advertise your spa. It necessitates long-term consistency and dedication. Here are some things to think about if you want to increase your social media traffic and engagement, as well as gain more customers:
-Post regularly
When it comes to social media, as it's been stated earlier, consistency is crucial. So make sure you're not simply posting information on your numerous social media pages when you feel like it or when you have free time. Make a posting plan for your social media accounts so you don't miss anything. While you're at it, think about the optimal days and times to post content.
-Use pertinent hashtags
Hashtags are extremely important for increasing your social media exposure. Always include hashtags relevant to your post's content, followed by the most popular industry hashtags. Do not use an excessive number of hashtags or a little number of hashtags. For Twitter, the ideal amount of hashtags is two, for Instagram, eleven, and Facebook, six.
-Contests and freebies should be held
Can you find someone who doesn't like the thrill of getting something for nothing? Contests on social media and the distribution of freebies might help you increase your social media reach and engagement. You may use these for special events and over the holidays. The awards might be in the form of a freebie or a special discount, depending on what you think is most appropriate.
–Adding booking CTAs to your profiles can help you get more bookings
Customers will find it simpler to schedule an appointment with you if you include a booking call to action on your social media pages. This will result in more spa reservations. The correct spa scheduling software will allow you to add Book Now buttons to Instagram and Facebook, as well as your booking link to the rest of your social media accounts.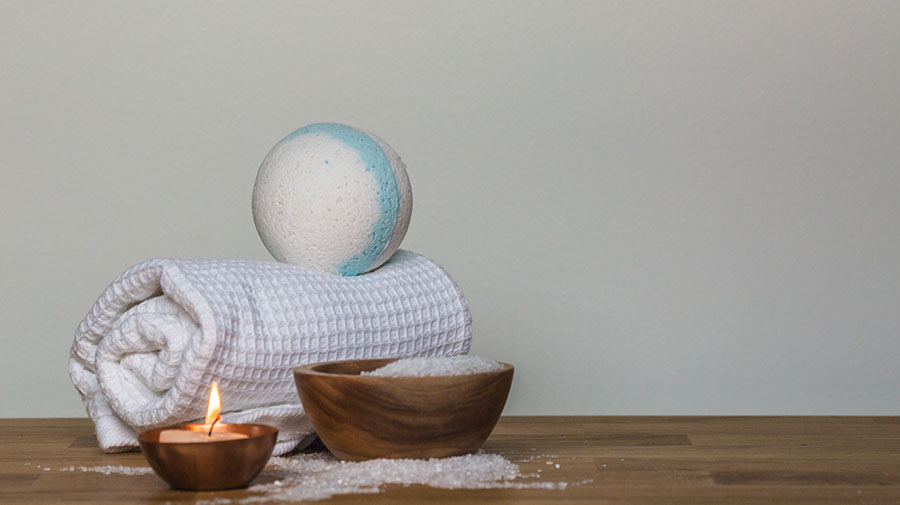 3. Choose paid advertising to boost visibility
You must consider ad design, content, positioning and targeting, keyword selection, and campaign management while running sponsored advertisements. Paid advertising has the advantage of allowing you to track your performance and make adjustments as needed. Paid Internet advertising can help you increase the number of people that visit your spa's website. Paid advertisements can be done in a variety of ways, including:
Pay-Per-Click
PPC advertisements display at the top of search results when your keywords are entered. It's a lot simpler to target your audience based on demographics like geography. Google Adwords, Bing, and Yahoo! are just a few of the most popular PPC options.
Social media ads
Paid advertising is available on social media networks including Facebook, Twitter, Instagram, and LinkedIn. They aid in the promotion of your social media accounts and website.
Retargeting ads
Retargeting is a technique for displaying adverts on other websites or platforms to individuals who have already visited your website. It's a technique of reminding people about your site and allowing them to return with a simple click. It keeps your brand in front of people's minds and drives more traffic to your website.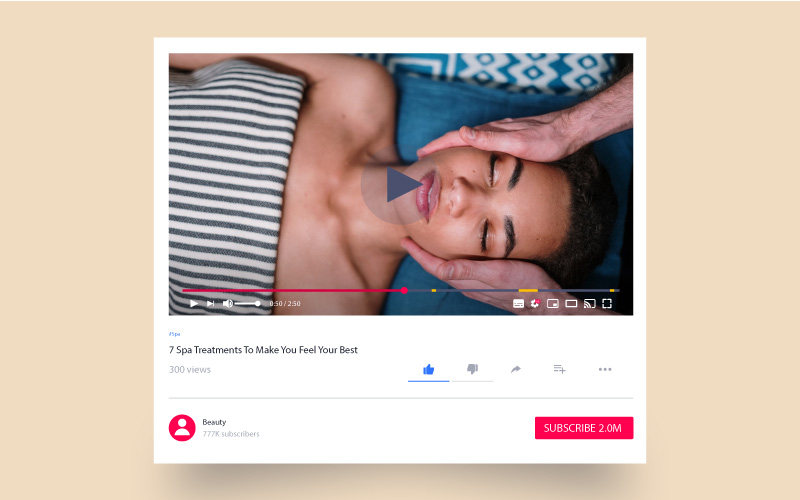 4. Deliver high-quality content
It is impossible to overstate the value of having high-quality content on your website. Visitors desire material that is relatable and easy to understand. It's easy to employ industry jargon to appear expert, but if people don't comprehend what you're saying, they'll leave. I
t's also critical to personalize your content to the demands of your target audience. Create personalities that correspond to your target audiences. Conducting research on your target audience's personalities may take a lot of time and money, but it will be well worth it. Understanding the demographics and habits of your target audience can help you adjust your spa website content to their demands and attract more visitors.
Long-form content has a reputation for ranking higher in search results, but it can be tedious for visitors. You may also add some graphic stuff to your website to make things more interesting. Videos, images, and infographics are visually appealing and engaging and will increase the exposure and traffic to your website.
Video allows you to provide a lot of information in a short amount of time. You might live broadcast a spa session or provide skincare treatments on YouTube. People will be more inclined to visit your website with the intention to find out more. You can also post before and after images, yet remember to get the customers' permission first.
5. Get help from a professional in the field of digital marketing
Many spa owners lack the expertise or the will to keep up with continuing marketing campaigns. The good news is that you can outsource your marketing to a professional company like Social Supplement. From website optimization to social media management, their professionals can handle it all. And, because their services are inexpensive, you'll probably get a rapid return on your investment.
6. Invest in Email Marketing
One of the advantages of email marketing for any medspa is that it is a cost-effective and efficient way to communicate with potential patients. Organic traffic and quality leads are generated with the correct email marketing approach. Email may be used to notify subscribers about new items or special deals. The great part about email marketing is that you can usually tailor the message to the recipient's preferences, making it simple to keep everyone interested. It's a tried-and-true marketing tactic that's always worked. Use your imagination when it comes to email marketing.
7. Consider video marketing
Video content has a higher conversion rate than any other medium, according to almost 70% of marketers. Additionally, including video on your website may boost conversions by 86 percent. Customers may get a feel for your spa before they come in by seeing videos of it in operation on your website, social media sites, and marketing initiatives.
Your spa can even have a YouTube channel. You may provide how-to films, skincare advice, a sneak peek at your most popular services and products, a spa tour, a quick conversation with your satisfied clients, and so on. If YouTube sounds daunting at first, you may create similar videos on your Facebook and Instagram pages. Whatever you do, make sure your films are genuine and honest. They should demonstrate how your spa works. Incorporate videos into your spa's marketing plan to breathe new life into your brand!